Livraison GRATUITE dans toute l'Europe.
Guide 5 leçons sur la Survie offert.
DESCRIPTION :
Want to have a super convenient mosquito repellent system?


How to be permanently protected from mosquitoes?


Want to be well equipped?
You know the times when you're trying to sleep and all you can hear is that irritating high-pitched mosquito flying around your head and disrupting your sleep.
Finally, you only fall asleep only to wake up the next day with lots of itchy mosquito bites.
We all know that mosquitoes are attracted to light. Our mosquito trap features the latest lighting technology that is irresistible to mosquitoes.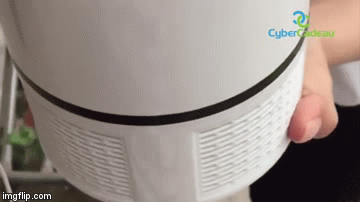 Mosquitoes in the room are attracted to infrared UV light. As they approach, they are sucked into the device by a spinning fan and locked in the container from where they cannot escape.
There they will die. After about a week, simply empty the container. No need to spray insecticides or toxic chemicals everywhere! Children and pets accepted.
Characteristics
High capture percentage
No toxic chemicals
Completely silent, you won't be disturbed in your sleep
Can be connected to any USB port, phone charger, etc.

Easy to clean, just open and empty
14 Day Money Back Guarantee
Eco-friendly
Power: 5W
Color: White
Size: 11 x 11 x 17.5cm
Power supply: USB
Weight: 260g